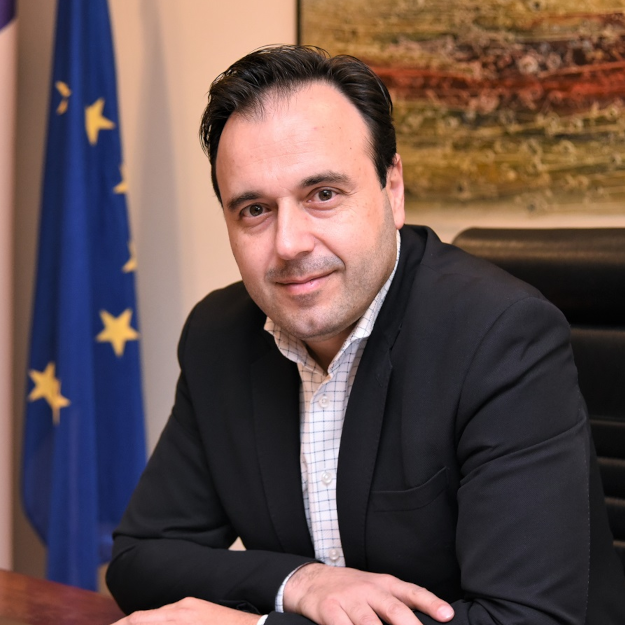 Dimitris Papastergiou
He was born in the city of Trikala in 1973, where he finished high school. He then studied electrical and computer engineering at the National Technical University of Athens by choice and for his passion for electronics and programming.
At the same time, he was involved with the design and construction of projects involving energy. The road of participation is a one way street if we want our lives to change. This is the reason he has been participating in the Local Government since the age of 29.
Between the years of 2014-2019 he was head of the political party "Restart Now" and was elected Mayor of Trikala. In 2019 he was also elected president of the Central Union of Greek Municipalities (KEDE) by my colleagues.
The milestones of his self-governing path is the initiative they took for their city branding of Trikala, the creation of a smart city, the implementation of the anti- smoking law, the administration and management of refugees and the change of our mentality.
His goal is to create really smart and sustainable cities, with strong and modern Municipalities.
He is married to Civil Engineer, Soula Braki and they have three children.
He rides a bike because it is a lifestyle he choose and support.