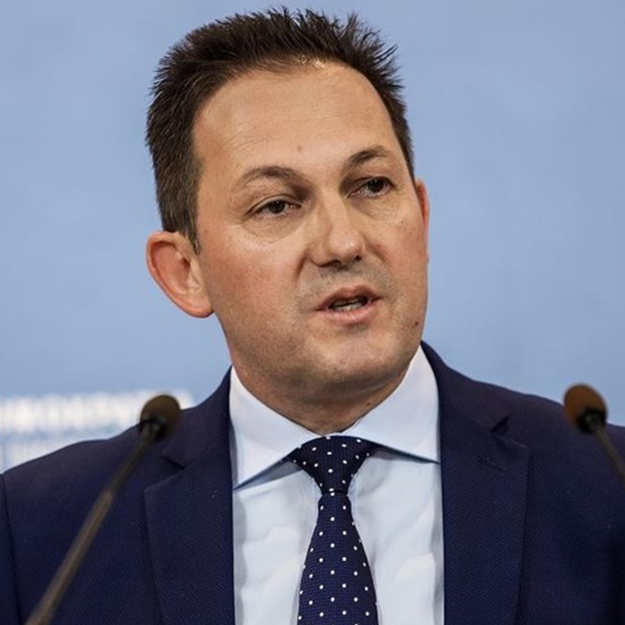 Stelios Petsas
Mr. Stelios Petsas is the Alternate Minister of Interior of the Hellenic Republic. Prior to his current assignment, he held the position of the Deputy Minister to the Prime Minister and Government Spokesman.
He was also Director of Office to the President of New Democracy, as well as his Fiscal Policy Advisor. He has also served as the Director of the Deputy Finance Minister's office. He was a member of the Board of Directors of OTE and Cosmote, a member of the Bureau of the OECD's Economic and Development Review Committee (EDRC). He has also served as Chief revenue officer at the General Accounting Office of Greece, as a Financial Advisor of Greece to the OECD, a national expert on Twinning Projects (EC institution building programs) and as a representative of Greece in EU Working Groups and Committees.
Mr. Petsas speaks English and French and he is a graduate of the National School of Public Administration and Local Government. He also has a degree and a postgraduate degree in International and European Studies. He has published books and articles on fiscal policy, international finance, structural reforms and European integration.